Ph.D. Workshop 2010
On 17 and 18 June 2010, we conducted a two-day workshop with our Ph.D. students in Unterwellenborn (near the Hohenwarte reservoir). During the workshop, we had vivid discussions about the theses and exchanged ideas for the ongoing research activities.
Participants
Tom Gross, Supervisor
Christoph Beckmann
Joerg Doerflinger
Mirko Fetter
Carsten Friedland
Maxi Hucke
Ferdinand Kastl
Christoph Oemig
Maximilian Schirmer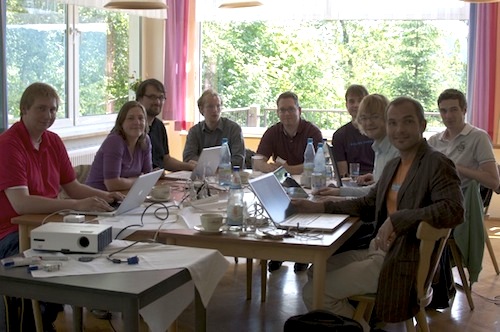 Figure 1. All workshop participants.